CROSSING BORDERS
Wednesday June 24, 2020
13:00 h. Argentina; 18:00 h. Spain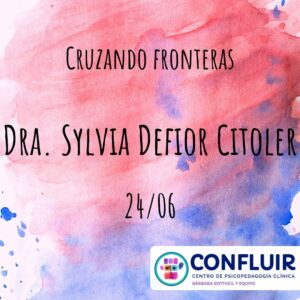 A talk with Dr. Sylvia Defior Citoler who will speak from Spain about the multilingual MABEL battery that evaluates the early development of written language and associated cognitive skills.
Dr. Sylvia Defior Citoler is a professor of the Department of Developmental and Educational  Psychology at the University of Granada. Her area of expertise is written language, both in teaching and research. She is the author of numerous national and international publications and has carried out multiple knowledge and research  dissemination activities in national and international forums.
The talk is will be streamed live on Instagram, and made available afterward @confluir.psicopedagogia.